Greatest Hair Band Albums of All-Time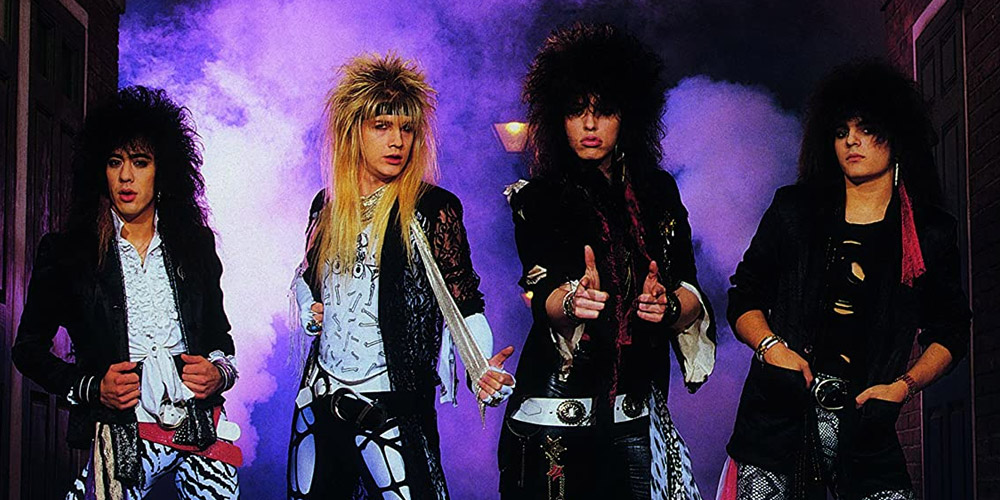 This is a follow-up to my hair band lettering post. I enjoy connecting posts like this, and after a friend sent me the old Monster Ballads commercial, I immediately started digging into the old albums. I've got two shout-outs to give. The first is to Cinderalla for the purple color scheme inspiration. And the second is to Mathieu Triay for his beautiful revival of Marvin Visions. It seems like cassettes are somehow making a comeback, so all the physical links are to buy the cassette off the Discogs marketplace. This list is in no particular order, but let me know if you have a favorite album that I missed.
Hysteria

Year Released: 1987

Label: Mercury, Phonogram

Initially, Jim Steinman was signed on to be the producer of Hysteria due to the unavailability of Mutt Lange. But Steinman was a mess (he had also never produced), and the sessions lasted only eight weeks before the band fired him. Those tapes have never been released.

Look What the Cat Dragged In

Year Released: 1986

Label: Enigma

Bret Michaels refers to Poison's debut album as a "glorified demo," recorded over just 12 days at the cost of $23,000 (mainly funded out of the band's own pockets). The pouty face cover, which went on to be a hair band staple, is said to be a parody of the Beatles' Let It Be.