Milton Glaser Album Covers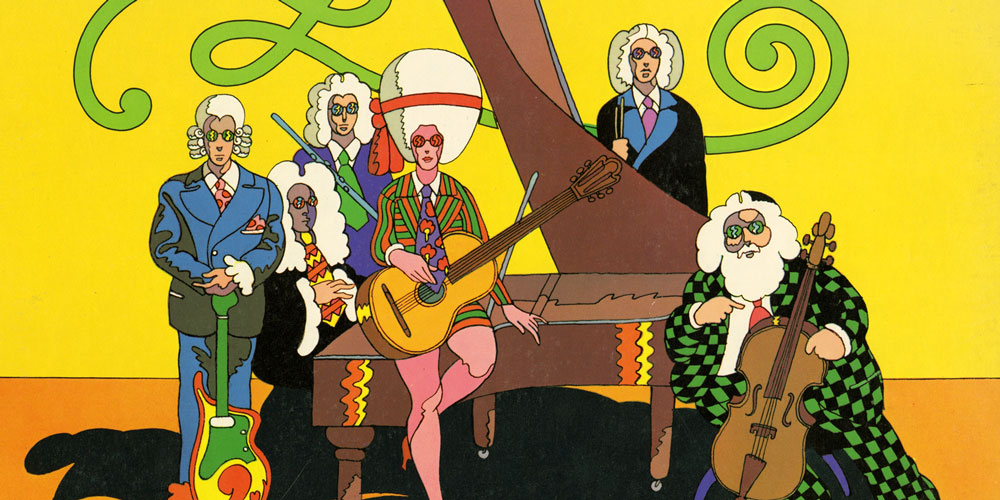 The extraordinary thing about Milton Glaser is the depth of his work. You can stumble upon a piece that is so simple and iconic only to find that it has many more layers to it. I discovered a lot of these connections while researching his album cover designs. For instance, he would create custom type for an album that he would later turn into a font. He'd use that font on other materials, and then other designers would use it on their own albums covers. All of those connections make you realize just how broad his influence was on so many industries. And it's not just the custom type - he'd extend an album cover painting into promotional materials, or in the case of Dylan, include a poster in the album itself. I had fun trying to look at his work through the lens of the music industry, but I also realized it's impossible to distill everything down into one gallery. His work is everywhere, and his legacy is vast.
Glaser had a long history with record labels. According to Discogs, he was credited with the design of 255 albums over the course of 60 years. His relationship with record label executive Kevin Eggers led him to explore a variety of covers for the Poppy and Tomato record labels, including the career of Townes Van Zandt. And while classical album covers never get much attention in graphic design history, his colorful paintings were interesting and unique in an otherwise stuffy genre.
I have curated this gallery from over 200 albums, so I left some out. If I missed an album that you feel should have been included, drop my a line.
---
Son Nova 1988

Bach's Greatest Hits

Music from Big Pink

The Baroque Inevitable

Beethoven's Greatest Hits

Bernstein Conducts Bruckner

The Biggs Bach Book

Live At Montreux

Better Days

Put It In Your Ear

John Cage

Music For Space Squirrels

Portrait Gallery

Chopin's Greatest Hits

Young Blood

Lake of Light

Chick Corea, Herbie Hancock, Keith Jarrett, McCoy Tyner

Rock Me Mama

Fats Domino

Marching Along Together

More Do-Re-Mi

On Top Of Spaghetti

Bob Dylan's Greatest Hits

Bob Dylan's Greatest Hits

The Best of Electric Flag

Carnival

Einstein On The Beach

Dick Gregory On:

The First Seven Days

Texas Shuffle

Lightnin'! Volume 1

Lightnin'! Volume 2

Albert

King Albert

Truckload of Lovin'

I'll Play The Blues For You

Love Me Tender

Christmas Mood

Movie Mood

Theater Mood

Lazarus

Aaron Lightman

Medium

Introducing Hedzoleh Soundz

I Love New York

Barry Miles

Lone Star

Good News

The Best Of: (Ten) Years Together

Big Chief

Greatest Hits

Greatest Hits

Runt: The Ballad of Todd Rundgren

It's All About Love

Tony Scott Septet

There Goes Rhymin' Simon

The Tomato Collection

I'm a Stranger Too!

Stravinsky Conducts Stravinsky

Black Moonlight & Sunshine

Sun's Gonna Shine

Mary

Amanda

Delta Momma Blues

Flyin' Shoes

For The Sake Of The Song

The Late Great Townes Van Zandt

Live At The Old Quarter, Houston, Texas

The Nashville Sessions

Our Mother The Mountain

Blues Roots

Great Big Band And Friends

The Sound Of Chicago (1923-1940)

The Sound Of Harlem

The Sound Of New Orleans (1917-1947)

The Wiz

Roots: An Anthology Of Negro Music In America

Elementary Doctor Watson

Then and Now

Peter

That's Enough for Me