Austin Indie Albums with Ryan Ray and Nathan Lankford of Austin Town Hall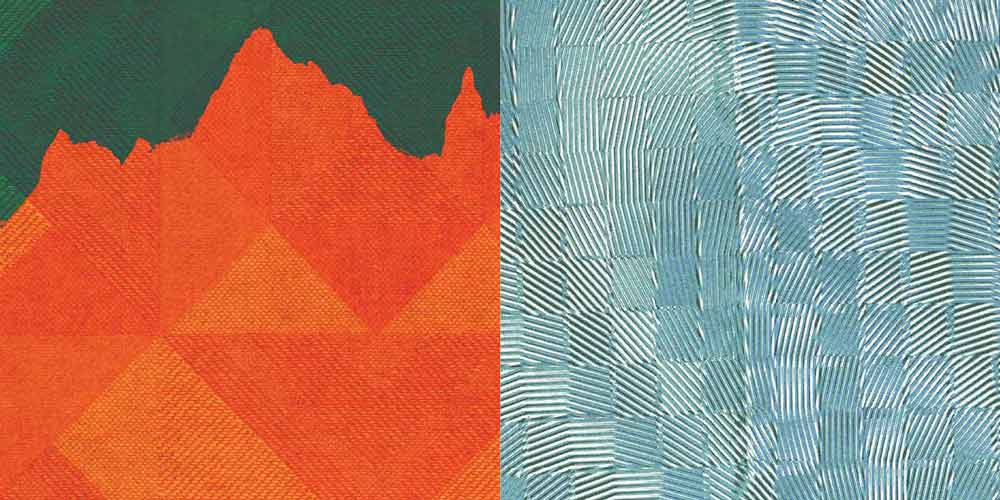 Once again, I'm going to try out a new blog feature. For the past few years, I've really enjoyed putting together lists and collections. But after my most recent post, I'm starting to realize that I have a finite number of things to write about. The subjects that I feel qualified to talk about are limited, which led me to think of all the lists that I'd like to see other people write. So I'm going to start interviewing interesting people about what they're passionate about. I'm hoping it'll be a way to explore new things and get some great recommendations.
I can't think of a better group to kick this thing off with than my brother Ryan Ray and his friend Nathan Lankford. They run the music blog Austin Town Hall, as well as the indie record label ATH Records. They were kind enough to offer up their top indie albums made by Austin bands over the past 10 years, followed by a brief interview with their thoughts on the local music scene.
---
To kick things off, how did Austin Town Hall get started?
Ryan: Many moons ago, 2008 to be exact, you reached out to me with this wild idea of starting a music website. We agreed that such a site was lacking in the Austin scene at the time and we wanted to create something memorable. So Paravel designed and built a beautiful website for me to share and discuss my thoughts on music. After only a couple of months, I realized this task would be too much for one man to take on so I reached out to Nathan to help with news and reviews. The two of us write like crazy about the music we love and we haven't stopped for the last ten years. Along the way we added our resident photographer Brian Gray and the lovely Nicole Baumann to round out the core. The rest, as they say, is history.
For someone that's new to the site, what kind of music can they expect to find?
Ryan: Each of us have our own styles and taste, but in the end it's going to be indie music. Things you won't be hearing on Top 40 radio or at a 6th street club. We pride ourselves in trying to expose music lovers to something new and possibly a little left of center. Nathan is typically the guy for brit pop/twee, Brian is the elctronica guy, Nicole is more mainstream indie, and I'm the singer/songwriter specialist.
How has the Austin music scene changed since y'all started Austin Town Hall?
Nathan: It's weird to me, but the more people talk about changes, the more things seem to really be the same. Sure, some of the old venues are gone, but they've been replaced by newer venues. There's a never-ending batch of talent on any given night, but I think the one thing Austin's struggled to do is figure out a way to help those artists survive. As the city gets more expensive, we're losing folks who just want to make music, and it's becoming increasingly hard to afford to be a musician within the city limits. It's always been tough, but at least it was feasible at one point ... I'm not sure that's the case now.


A lot of local venues have come and gone since then. What were some of your favorites, and what are the best places to catch local acts today?
Ryan: RIP: Emo's, Red Eyed Fly, Ghost Room, and La Zona Rosa.
Current: The inside stages of Mohawk, Cheer Up Charlies, Barracuda, Hole in the Wall, and Hotel Vegas.
Final question: what are your favorite spots to shop for local music?
Ryan: Only local music? I love the wall of Texas vinyl at Antone's. They also have a very solid selection of local and Texas 45s. Waterloo has always done a nice job of carrying local stuff, as well as a more "indie" Austin wall.
Many thanks to Ryan and Nathan for sharing their passion of local music. Be sure to check out the Austin Town Hall website or follow them on Twitter.
---